Filter by Category
Arts & Crafts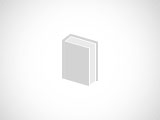 12 Sprays of Christmas - NEW
with Colleen Fahy

Dec 13, 2018 at 6 pm
It's beginning to smell a lot like Christmas season. There are some smells that remind you of the holidays… spices apples,peppermint, and fur tress. You will want to have these smells in your house especially when friends and family are visiting and sharing holiday cheer. Instructor: Colleen Fahy has working with essential oils and wants to share her experiences with you. She is excited to havethe benefits of essential oils in supporting healthy cell function, anchoring healthy biochemistry and promoting physical andemotional detox.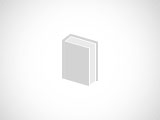 Wool Drying Basket - NEW
with Martha Chessie

Dec 4, 2018 at 5 pm
This woven basket is raised on 4 wooden legs to offer ventilation under the basket. The basket is completed with 2 bushel basket handles. Please bring the following to class: mop-size bucket, sturdy shears, 12 spring-type clothespins, tape measure, pencil, jack knife, spray bottle and old towel. Materials fee of $20 payable to instructor at class. INSTRUCTOR: Martha Chessie began her love of baskets by taking basket-weaving classes 36 years ago through an Adult Education program. She now sells her baskets throughout Maine and her home state of Vermont. Martha enjoys adding unique items to her creations such as antlers, beaver sticks, horse bits, leather reins and halters, birch strips and seashore finds.
Full Course